Plans that scale with your business
Data and tools to help you vet new deals, instantly verify feasibility, work with your own data.
Select a plan below to start using Fluxboard
Solar (+ Storage) assessment
Building Energy Modeling
System design toolkit
Data & customer management
PDF report generation
Aggregate statistics
Bring your own data
Custom branding
50 free Energy Assessments / mo
Bulk Reports soon
Custom features
Tailored analytics
Custom data uploads
Partner API
Change or cancel at any time • Plans billed monthly or annually • Prices are subject to change
Fluxboard Pricing
Pro

Subscription Fee

$1000 / month

Basic Support

Included

Included Energy Assessments

Number of Energy Assessments included in your plan

50 (no roll-over)

Portfolio (Aggregate) Analysis (100 buildings max)

$7 x √ Building Count

Monthly Overages

Energy Assessments

Unit Price

Tier 1

1 - 200

$7.00

Tier 2

201 - 400

$5.75

Tier 3

401 - 1000

$4.50

Tier 4

1001 - 5000

$3.25

Tier 5

5001+

$200
Frequently Asked Questions
I am not sure which plan is best for me, can I switch at any time?
Yes. You can upgrade your plan at any time and access the new features immediately. When you downgrade you can schedule the change to happen at the end of your billing cycle or immediately. Please visit the Pricing page to see details about plans and account add-ons, and a comparison matrix to help you decide. If you still have questions, please don't hesitate to contact us.
What is included in a Building Report?
When you activate the Energy Assessment for a building, you get access to the granular analysis data, visualization and metrics specific to that building. You also activate configuration and system design tools to help you fine-tune feasibility analyses, as well as the option to export configurations into printable PDF reports (if you plan allows it). Once you activate the Energy Assessment for a building it will be saved to your account and you do not need to activate it again to access its information.
I have not used all my included Energy Assessments this month. Can I count them towards next month?
No, included Energy Assessments do not roll over.
I'd like to upload my own list of addresses. Will that count towards my monthly Energy Assessments?
No, when you upload a list, buildings are added to your account but their Energy Assessments are not automatically activated. When you purchase (please see the Pricing section for details about pricing), we create a List with your matches and include summary data for each match with the most important metrics. You can activate individual buildings (or bulk activate) to access detailed metrics, configuration tools, and reports.
What do the PDF reports contain? Can I customize them?
The downloadable, printable PDF reports contain the details of your currently configured system. If you have not edited the configuration, the defaults will be used. The report also includes your business information and branding.
Plan Features
Pro
Enterprise

Included Energy Assessments

Number of Energy Assessments included in your plan

50 (no roll-over)
50 (no roll-over)

PV system design toolkit

Tools to size and layout rooftop photovoltaic systems

Map-based interface & address search

Explore our data in its full geographic context

Prospecting and microtargeting platform

Access to Query platform to find prospects based on business needs

Secure data infrastructure

Your data is kept secure and private, always

High-resolution aerial imagery

Where available, we include the latest satellite and aerial imagery

Data & customer management

Save and organize properties of interest, create lists and manage customers

Data exports

Export your data for offline analysis and integration with other datasets

PDF report generation

Create branded analysis reports and export in PDF for sharing

Bring your own data

Use the Uploads feature to match your lists with our analysis data

Layers of existing infrastructure

Existing solar panel installations detected with machine vision

Shape Uploads

Upload or create your own shapes to develop custom lists and aggregate analyses.

Custom branding

Incorporate your business' contact info and logo across the platform

Aggregate statistics

View list-level statistics and analyze your portfolio

Bulk Data

Create rich custom datasets based on your business needs, external data sources, or in combination with your own internal data sets

Partner API

Tap the data engine programmatically to bring on-the-fly data into your customer-facing website or internal workflows and databases

Custom data uploads (coming soon)

Upload your custom datasets to the platform
| Power List Pricing | |
| --- | --- |
| Cost per building of a Power List with our Query platform | starts at $0.75 per result and increases based on the amount of filtering and building size |
Enterprise Solutions
Extend the core feature set and data engine with custom Enterprise plans, programmatic API access, and custom data analytics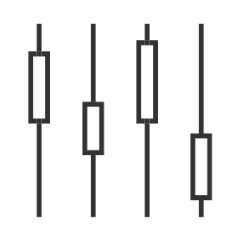 Custom Plans
Define plans tailored to your company's needs – more Energy Assessments, unlimited Uploads, and more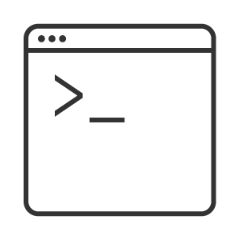 Partner API
Tap the data engine programmatically to bring on-the-fly data into your customer-facing website or internal workflows and databases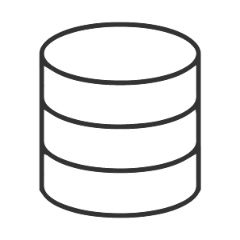 Bulk Data
Create rich custom datasets based on your business needs, external data sources, or in combination with your own internal data sets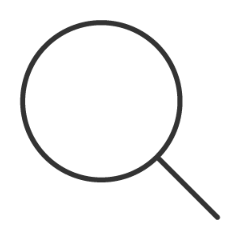 Insights
Work with us to discover data-driven insights and craft solutions for your organization's current challenges and opportunities